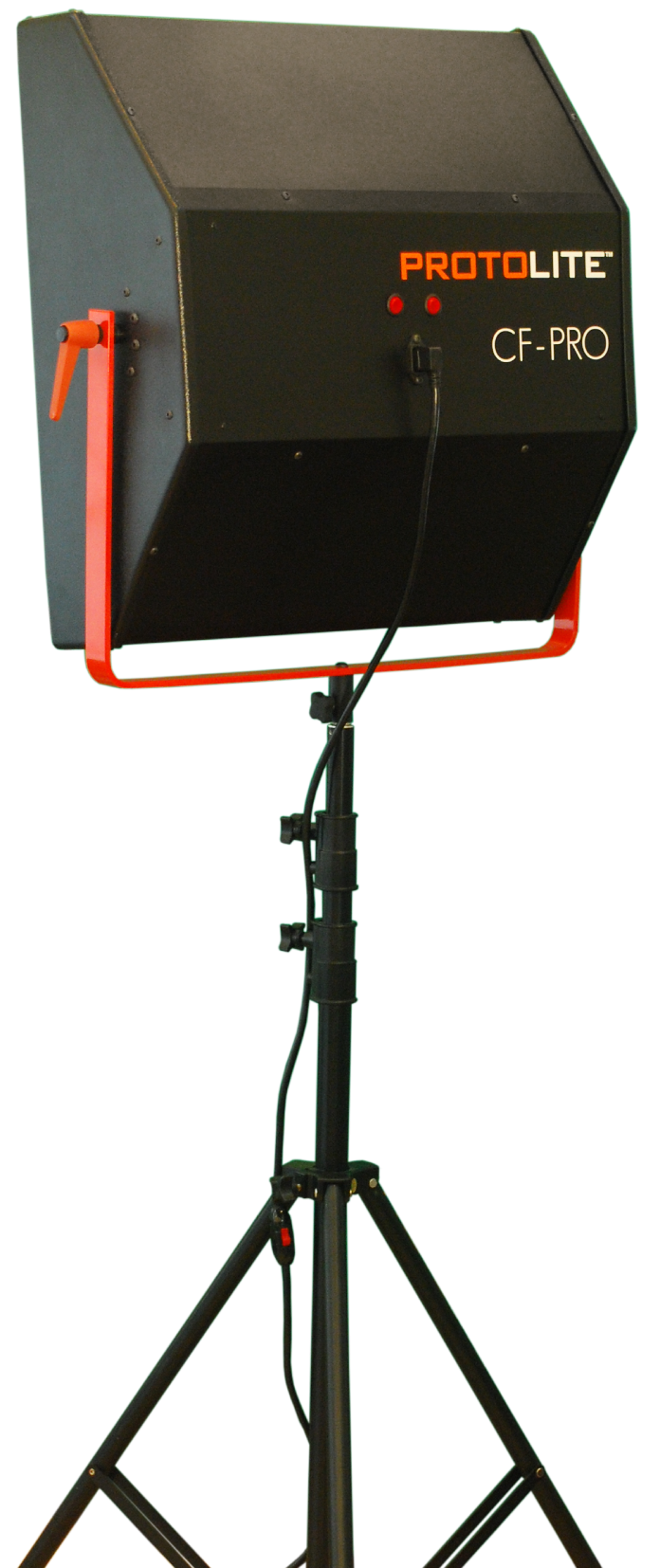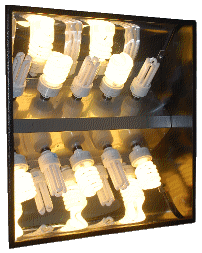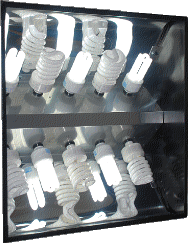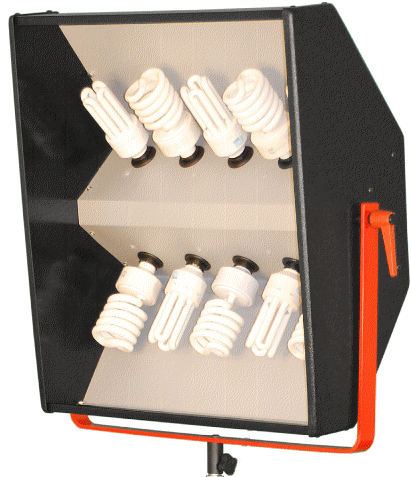 1.5K 10-Bulb CF-Array Softbox

Model #:

PL2154

Dimensions

: 24"w x 24"h x 9"d

Mount

: 5/8" Female "Baby" spud adaptor (included), 5/16' through-hole.

Voltage

: 120VAC

Circuits

: 3-Mode = 2 independent 5-socket circuits with illuminated rocker switches, (2) zig-zag patterns

+ combined.

Weight

: 7.5lbs. (without bulbs).
Ruggedized to handle the demands of on-the-move professionals. Features aluminum construction with impact resistant ABS side panels. Provides maximum illumination from 10 shock-mounted CF bulbs up to 50 watts each (Not for use with incandescent bulbs). Includes premium adjustable t-handles, PL4024 nylon diffuser, light stand adaptor and 10ft. removable power cord with on/off rocker switch. Bulbs not included.